About Danny McCarthy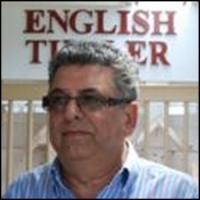 Hi, my name is Danny McCarthy. I have been living in Perth Western Australia since 1972. Pigeons have been a hobby of mine since I was a very young lad. I was born in India and later moved with my parents to East Pakistan, which today is known as Bangladesh. Due to the turmoil between West Pakistan and East Pakistan in 1970/71, which gave birth to Bangladesh, my family moved to Karachi Pakistan in 1971 to keep well clear of the turmoil that was taking place in the East.
A year later in 1972 I immigrated to Perth Western Australia where I have resided for the past 37 years. I am an ex-serviceman. I served in the Australian Army for a period of six years. As a lad I used to keep all sorts of pigeon breeds, mainly highfliers. I was really excited when I was told that the tippler breed of pigeon was available in Australia. In 1984 I met a couple tippler men by the names of Mr. Wernicke and Mr. Terry Pollette who sold me five pairs of tipplers which gave me a base to start from - the rest is history.
The birds that I had from these two good tipplermen were really great birds. I flew these birds and their young for well over 7 hours without any sort of training. I am sure if I had had the know-how then and had taken the time to train them properly, they would have flown longer without a doubt. They were only limited by my lack of knowledge. In 1990 due to ill health I went out of tipplers. However in 1999 I again got the tippler bug and acquired some tipplers from the lofts of Mr. M. Barker and Mr. Lazenby. I kept these birds for approx 3 years. The best time I could get out of them was 4 hours, this was mainly due to the lack of time that I devoted to the birds, as well as a lack of proper training. In 2003 I was gifted 8 tipplers by Chris Francis of NSW, which were bred from both his English imports, as well as the birds that Mick Hoskins had imported from the UK. These were lovely birds and I did some good times with them. I was able to get 11 hours and 45 mins out of them, which I was very pleased with. In 2004 I imported 5 English tipplers from the UK per kind favour of one of my good friends, Davey Warrener.
Then in 2008 I imported another 4 tipplers from the Uk, 3 of them were from the loft of Davey Warrener and one from the loft of Harry Shannon. I am a member of the Australian Flying Tippler Union (AFTU). Most, if not all of my birds in my loft today are bred from the birds that I imported.
At present I am very lucky to have in my loft, strains such as Shannon's, Hughes, Dunseith's, Heaton's, Pott's, Brian White's and Lovatt's. My Lovatt strain were gifted to me by my good friend Aldo Skender, who imported them from the loft of Jimmy Johnson in the UK. I have a lot of pictures and some tippler articles on my website, I hope you enjoy them. Cheers, Danny.